Chiropractor Stephen Billings D.C.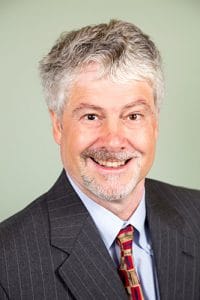 You want results and Chiropractic has been delivering results for patients for over 120 years. Dr Stephen Billings has been helping patients who are seeking results for their spinal health problems for over 30 years. Our goal and mission at Billings Family Chiropractic has been to help patients achieve and maintain health to enrich their quality of life.
Dr. Billings is a Springfield Chiropractor who serves Springfield; Eugene and the surrounding communities.
Dr. Billings graduated in 1982 from University of Oregon with a Bachelor of Science from the College of Human Development and Performance. He received his Doctor of Chiropractic degree from Palmer College of Chiropractic- the nations original and oldest Chiropractic school. Dr. Billings graduated from Palmer in 1986, and has been in practice for over 30 years. Billings Family Chiropractic takes care of patients of all ages. The focus is to improve your health by reducing pain and improve your quality of life.
Dr. Billings utilizes the best in Chiropractic care to achieve results and improve the patients health and overall wellness. Chiropractic can help do that; whether you are having problems with back pain; neck pain; headaches; etc or just want to start feeling better and improve the quality of your life. Dr. Billings uses a straight forward focused approach in Chiropractic care that looks for the underlying causes of discomfort and pain. Many conditions and symptoms arise from imbalances in the spinal column. Dr. Billings strives to determine the root of the problem and then create a personalized Chiropractic and wellness plan to suit each patient's individual needs. Under the supervision and care of our caring and skilled Chiropractor, patients report higher functioning in all areas of their lives.
If you have any questions about our office, or would like to learn more about chiropractic care at Billings Family Chiropractic, please call us at (541) 726-6378 today!
Dr Billings background in Chiropractic:
Dr Billings interest in Chiropractic came out of his desire to have a career in helping people through healthcare. After a sports injury in high school, he became interested in sports injuries and went to college to study pre-Physical Therapy or Orthopedics. His introduction to Chiropractic came as a patient after having a college sports injury that resulted in neck pain and arm numbness that lasted over 6 months. After the Orthopedists suggested possible surgery Dr Billings sought advice on what to do from his wrestling coach. His coach recommended that he see his Chiropractor. After just one visit there was immediate relief, and after (3) visits there was almost complete pain relief, with no numbness. Dr Billings was both relieved and impressed. It was after that that he began to think about Chiropractic in regards to his own career path. In his senior year he decided that after graduation he would go to Chiropractic school. He has been happy with the decision ever since. Dr Billings feels that it is important that he has the experience of being a Chiropractic patient before he was a Chiropractor. Because of this he knows how his patients feel when they are experiencing pain and discomfort.
Dr Billings professional career is very important to him, but what is most important to him is his faith and his family. He and his wife Melissa have (4) grown children and (4, soon to be 5) grandchildren. Away from the office Dr Billings spends his time enjoying his family; staying physically active, and enjoying the wonderful outdoor activities that Oregon offers.
Memberships, and accomplishments:
Past Oregon state Representative to International Chiropractors Assn.
Member of Christian Chiropractic Assn. for over 30 years
Numerous post graduate courses and continuing education
President of the Student Forum for Science in Chiropractic School
Awarded Scholar Athlete at University of Oregon
OFFICE HOURS
---
Monday
8:00am - 6:30pm

---
Tuesday
8:00am - 6:30pm
---
Wednesday
8:00am - 6:30pm
---
Thursday
8:00am - 5:30pm
---
Friday
8:00am - 6:30pm
---
Saturday
Closed